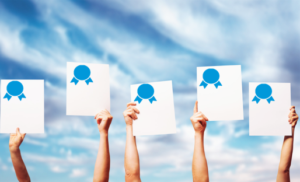 FASCIAL MANIPULATION INSTITUTE by Stecco offers FM professionals the opportunity to obtain certification to attest to the fact that the practitioner has mastered the highest level of available training in FM.
Submissions can be requested, within May 15, 2023, via the dedicated page of the platform
Due to the problematic health situation, only this year it will be online to facilitate people who come from afar. Detailed information will be sent soon.
Obtaining an FMC® will bestow the following benefits to its holders:
They may use the title "CERTIFIED FASCIAL MANIPULATION SPECIALIST".
Their name will appear on the online official list of "CERTIFIED FASCIAL MANIPULATION SPECIALISTS" kept on the official FM website.
In their personal promotional activities, they may use the trademarked names Fascial Manipulation®, as well as the logo ®